Upholstery Cleaning New York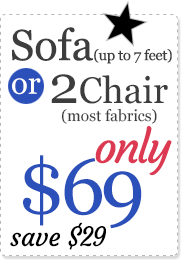 About Us
Upholstery Cleaning New York offers essential home cleaning services for residential and commercial spaces in New York City. The motivation behind all our cleaning services is to provide you with a sense of control over the cleanliness and air quality of your particular space. As such, while each of our services does have a 'standard' cleaning technique used, we encourage our clients to customize their cleaning experiences by communicating with our cleaning technicians about your cleaning goals and expectations.
Many of our services are initiated with a vacuum, but not just any old vacuum. Our industrial strength vacuums can extract even the tiniest bacterial particles, the ones your vacuum simply does not have access to. For carpet, upholstery, and rug cleaning we continue on with our hot water extraction method. Our machinery is composed of both a steam producing component as well as a brushing component. The combination of the two results in the isolation and extraction of bacteria and the sanitation of free carpet fibers. For natural fiber rugs, like Oriental or Persian rugs, we carry out our cleaning at our factory. For this service, pick up and delivery are at no additional cost to you.
We're The Go To Guys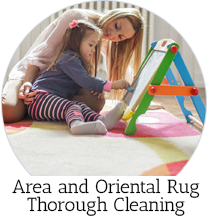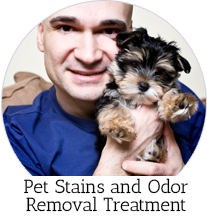 We want to be your go to guys for all your cleaning needs, that is why we also address many other additional cleaning issues, such as tile and grout cleaning, air duct inspection and cleaning, mattress sanitation, wood floor buffing, and more.
All of our technicians are properly trained and certified according to New York regulations. Furthermore, we have a skilled phone service staff ready to answer any questions you might have about any of our services, prices or scheduling. On top of it all, we offer a free over the phone and even on site price evaluation.


We look forward to getting you back in control of your indoor environment, one step at a time.